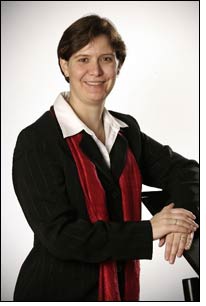 Effective June 1, Jennifer Moore-Braun (37) has assumed responsibility for the new position of deputy head of Corporate Media Relations BASF Group. In this function, Moore-Braun will focus in particular on further developing international media activities.
As of the same date, Thomas Möller (32) will succeed her as head of Media Relations Europe. As of June 15, 2009, Ingrid Nienaber (36) will transfer from BASF's Corporate Media Relations team in Ludwigshafen to the company's Brussels office, where she will be responsible for media relations.
Jennifer Moore-Braun studied business administration, political science and German in Canada before joining BASF in 2000. After working in the Finance division, she moved to Corporate Communications in 2001 and worked in media relations in Ludwigshafen and Hong Kong. Moore-Braun assumed responsibility for Media Relations Europe in 2006.
Thomas Möller studied social science in Bochum and Copenhagen. After completing his training in communications at BASF in 2004, Möller held a variety of functions in corporate communications in Ludwigshafen, the United States and Switzerland.
Ingrid Nienaber studied communication, sociology and linguistics in Münster. After completing her training in communications at BASF Coatings AG in Münster in 2003, she worked in media relations at BASF in Ludwigshafen and Brussels.