Hosted by Hongkong Allallinfo Media Group Ltd., "2015 (The 10th) China International Textile Printing Industrial Technology Expo /China International Textile Digital Printing Technology Expo" will be held at the same timer with "2015 China International Textile Fabric and Auxiliary Expo" during May 27 ~ 29th, 2015 in Poly World Trade Center, Pazhou Guangzhou. To better communicate about the Expos and ensure the quality of professional audience, the ladies of the communication team made carpet visit under the hot sun on weekends to the World Trade Textile City in Nanhai Foshan, Guangdong, Pingdi Cloth Market, Foshan Pingdi International Jeans City as well as the textile markets around Huahui Road to send out invitation for the Expos door by door.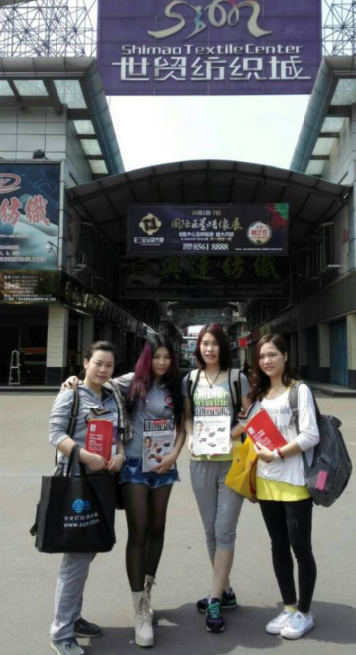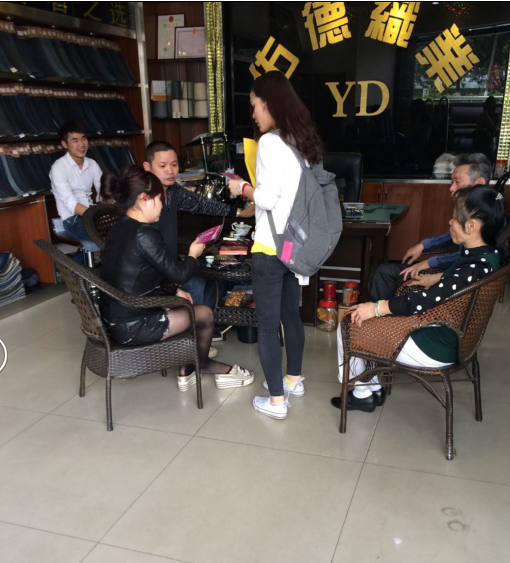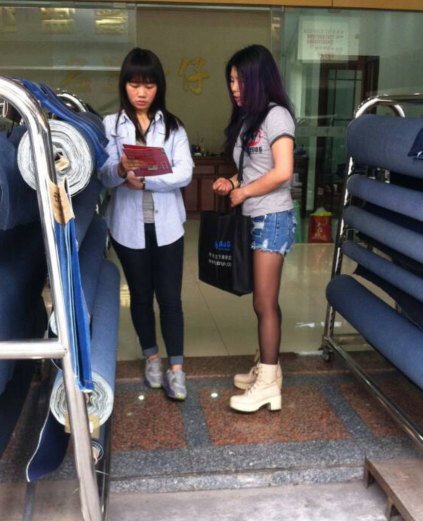 Nanhai World Trade Textile City was established in May 2002, and it is a professional cloth (on spot) wholesale market with the highest standard, the largest scale and most promising perspective in southern China. It has the "Guangfo golden corridor for trading" with well- developed transportation. There is a circle express network around World Trade Textile City from south of Guangfo highway (the ground), to north of Guangfo New Express; from west of Foshan 1st ring to east of Fangzhi Road. As an important part of the 'Textile Board" of Nanhai Foshan, World Trade Textile City will become the largest trading platform in national textile and garment industry.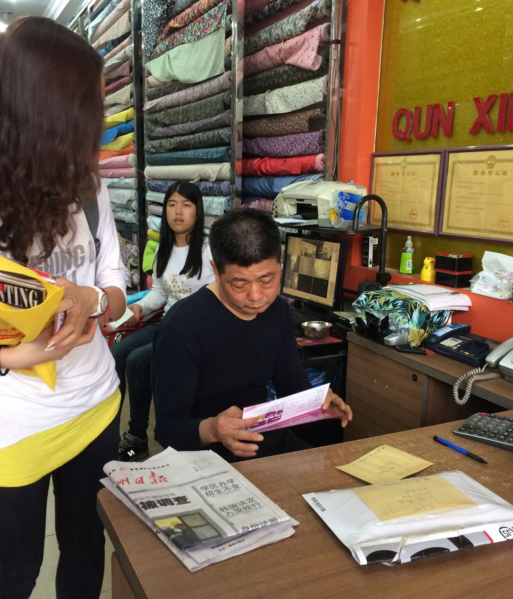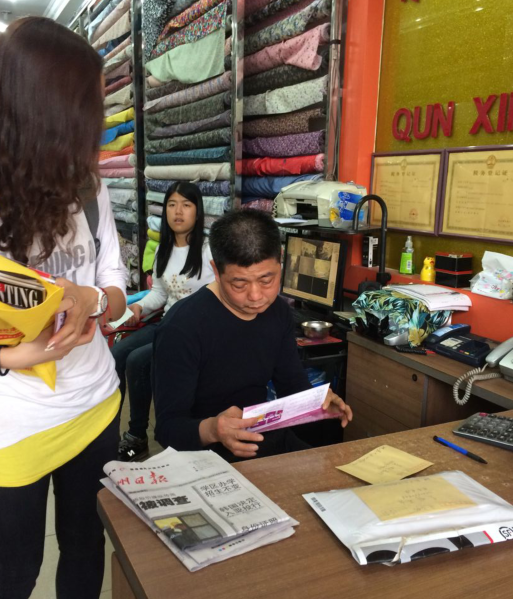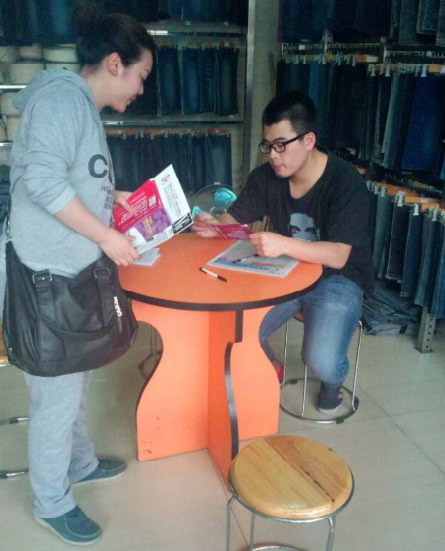 For each of the exhibitors, the most basic interest is the professional audiences. No pain, no gain. From this trip, we gained great support from a lot of enterprises. Many of them expressed their appreciation of the Expo preparation which have attention to details, and they took out their mobile phones and subscribe the textile printing micro-site.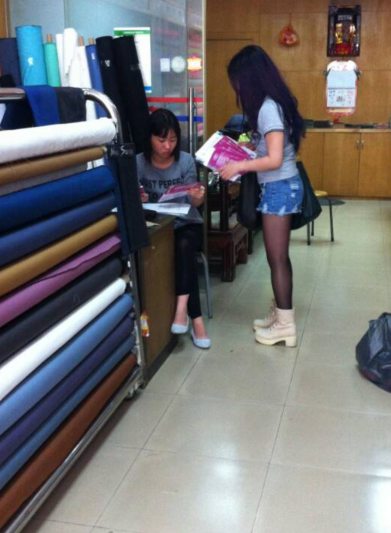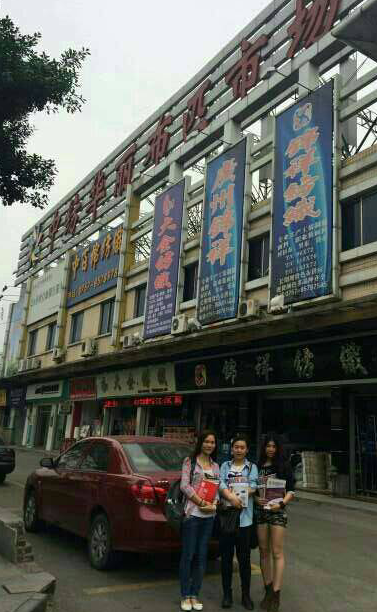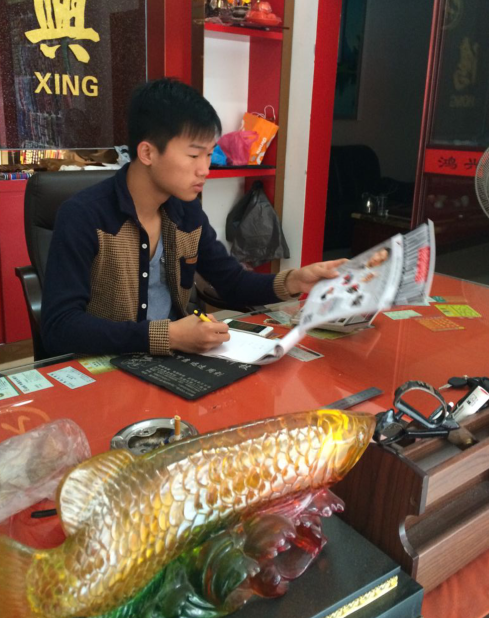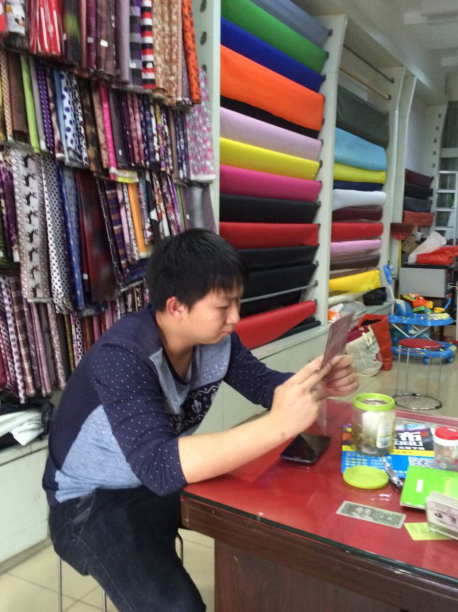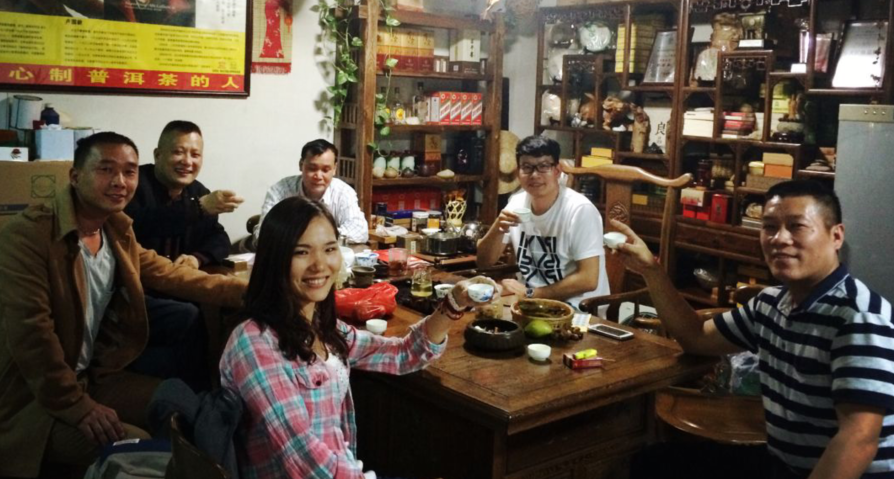 During the trip, Miss Li of the Expo Communication Team visited Mr. Zhang Jianbai, General Manager of Foshan Nanhai Qifeng Screen Printing Scraper Factory. Mr. Zhang was very grateful and well recognized the improvement of Allallinfo Media on the Expo promotion and services. He also proposed a toast by tea with his friends from several other enterprises, for a successful Expo with good sale and popularity. He said he would let more friends know about the Expo and bring more friends from other enterprises to visit or exhibit!